Services

Deposition Videotaping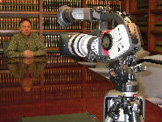 Our videotaped depositions feature:


Broadcast-quality digital and S-VHS cameras that provide high resolution picture quality exceeding normal video standards.
Separate lapel microphones for each participant using a professional sound mixer for superior recording.
Professional lighting to reduce shadows and enhance witness and exhibit appearances.
Professional fluid head tripods are used for smooth, non-jerky camera movements.
A neutral backdrop available to eliminate any cluttered, disconcerting visual background.
Additional back-up audio tape is always recorded.
All tapes are labeled, archived and safely stored in professional videotape cases.
Courtroom Playback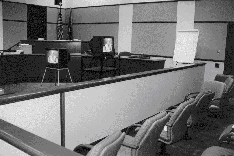 Separate color monitors are provided for Judge, Jury and Counsel.
Operators precisely delete audio and/or video segments of testimony affected by court rulings.
Upon request, tapes also can be pre-edited for nonstop playback before a judge and jury.
Tape Duplication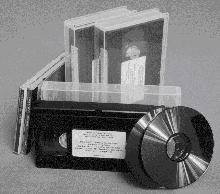 Audio cassette duplication.
Top of the line equipment is used for duplication of any audio or video format.
All CDs, DVDs, and tapes are professionally labeled, put in protective cases and delivered or shipped within one day.
Other Services
Transfer video depositions and trial documents to DVD or CD-ROM. This service allows attorneys and legal professionals to quickly search and review video depositions or show documents at trial using digital technology.

Video conferencing. Our comfortable, modern facility is available in downtown Minneapolis. Using the latest in video conferencing equipment, you can network and depose parties throughout the country. A video recording of the deposition or conference is also available.

Editing. Show condensed, high impact videos with concise, accurate videotape editing. We use the latest in professional editing equipment.

Day-in-the-Life Video. Visually and effectively show the consequences of a catastrophic injury with the day-in-the-life video of an injured party.

Video reconstruction of accident scene. Judges and juries get a visual first hand understanding of the environment surrounding the accident scene.

Video Stills. We can take any portion of a videotape and produce a still photograph perfect for trial exhibits or graphic aids at trial.